Even from such a useless thing, as a sleeve from toilet paper or paper towels, you can make original handmade items. Therefore, if you have toilet closets, do not rush to throw them away, as this, as it turned out, is a very necessary thing in the household. And These 12 original handmade articles made of cardboard sleeves are proof of that.
1: Gift wrapping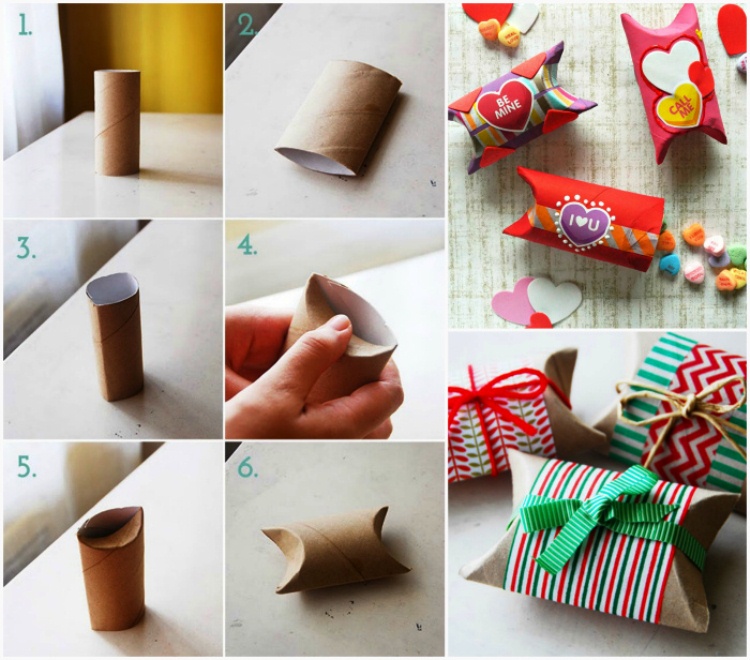 Do not rush to get rid of toilet sleeves. After all, with their help, you can make colorful gift wrapping. Color them with bright colors, wrap them in colorful paper, ribbons, feathers, sparkling pebbles or natural material.
2: Toys for children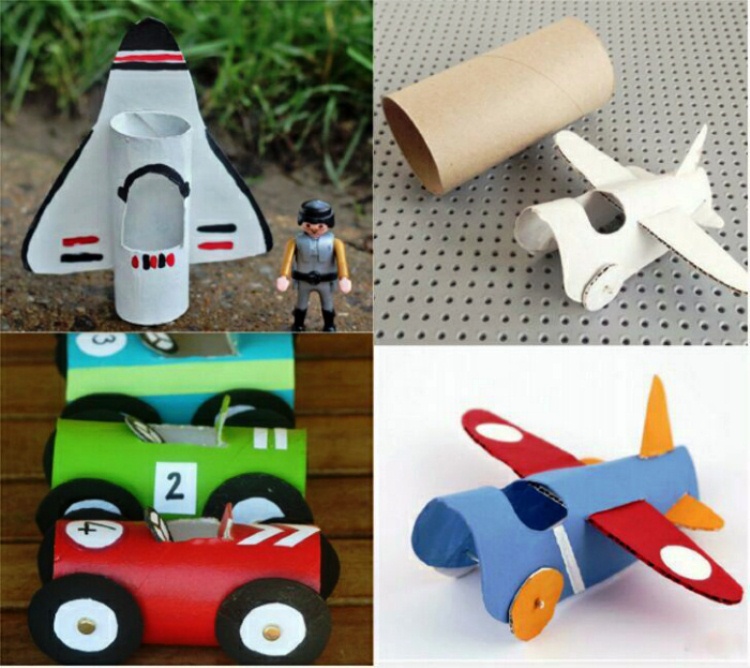 Cardboard bushings will be an excellent material for children's toys. You can make a racing car, or a miniature airplane. Moreover, it will be doubly more pleasant to do this with your child.
3: The original pencil case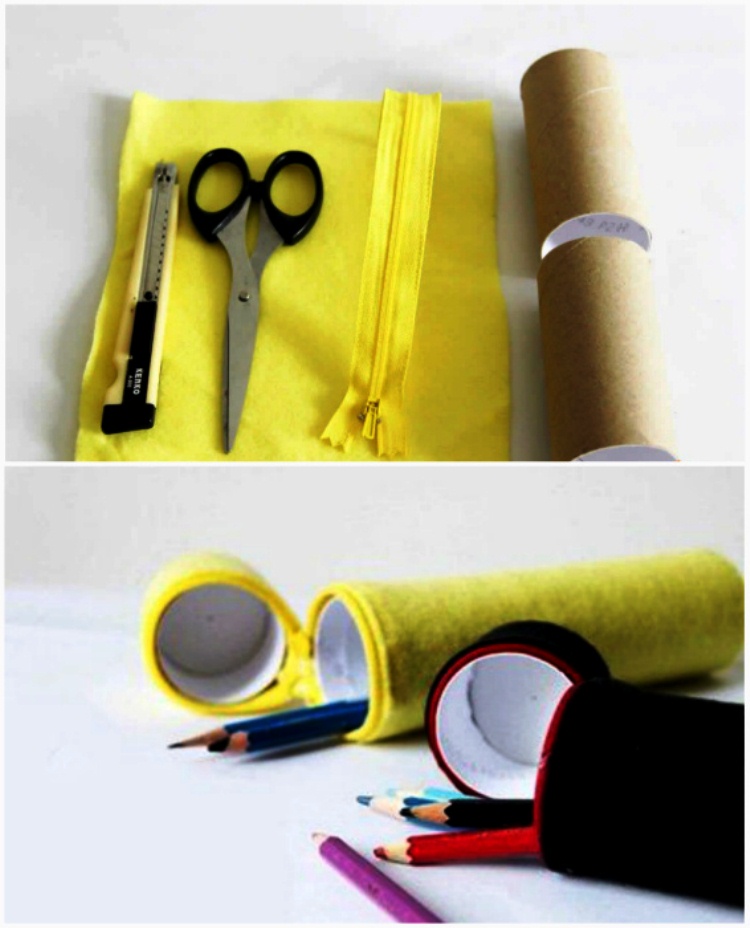 For such crafts you will need bright cloth, zipper and a little effort, and an unnecessary sleeve will turn into a creative case for your office.
4: Office organizer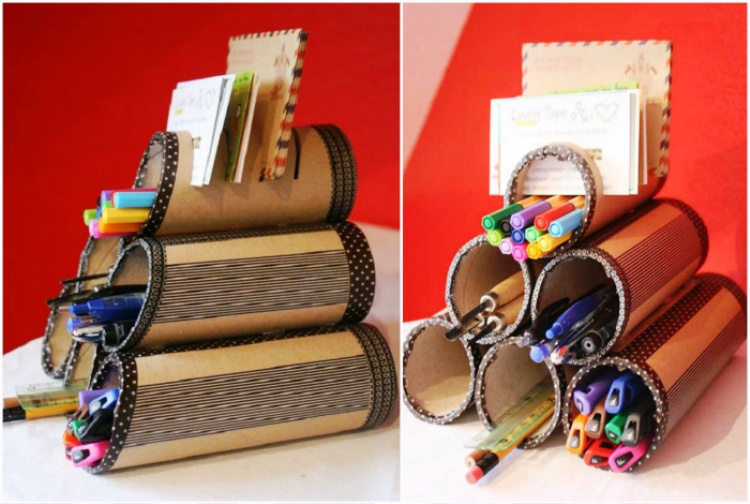 To ensure that there is always order on your desk, make this office organizer with the help of sleeves from toilet paper, decorated with colored paper or other material that you have at your fingertips.
5: Unusual bird feeder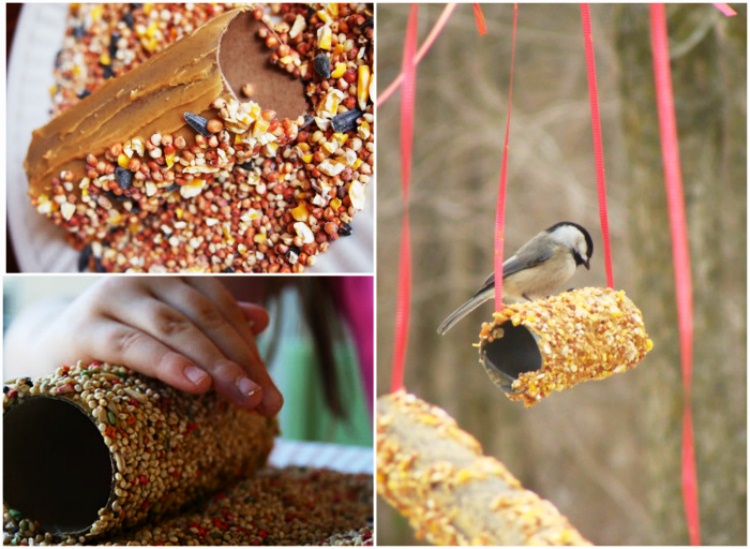 Another original craftsmanship from the toilet sleeve will be a bird feeder. To do this, oil it with peanut butter, sprinkle it with bread crumbs, any grain or grain, and hang it on a branch.
6: Mini Containers for Seedling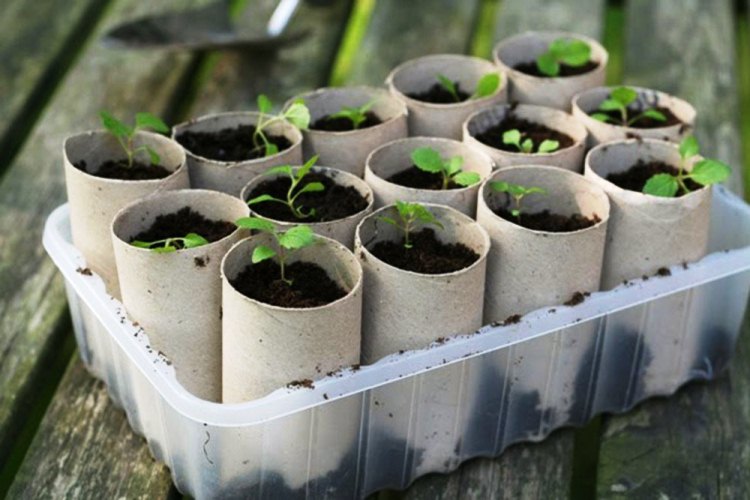 Use toilet bushings, like mini-containers for growing seedlings. This original idea, certainly will appeal to the gardeners, who every year are looking for trays for seeding.
7: Garage for children's machines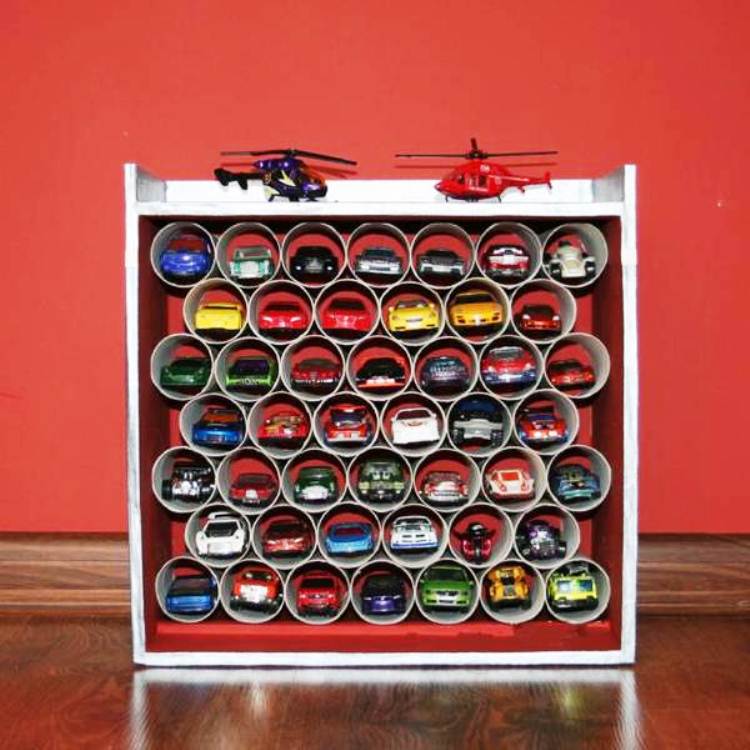 Large and roomy garage for children's machines, too, can be made of cardboard bushings. He and order will bring, the child will please and will save you money.
8: Cords laying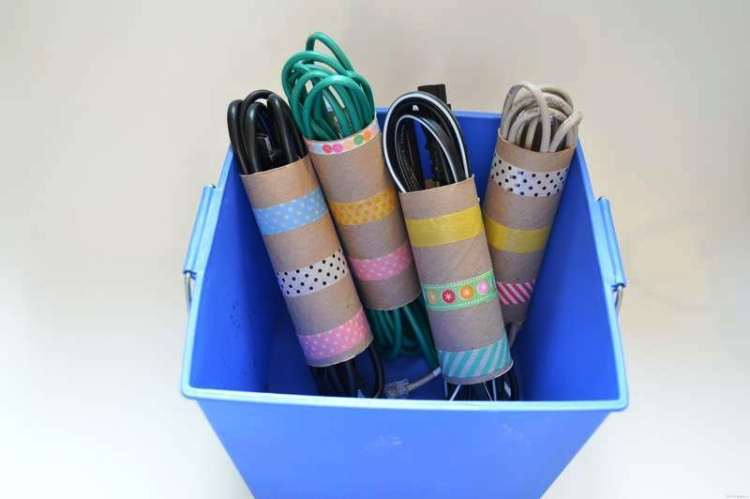 To ensure that the wires do not get tangled and do not bend, make them special individual packages of toilet bushings.
9: Door wreath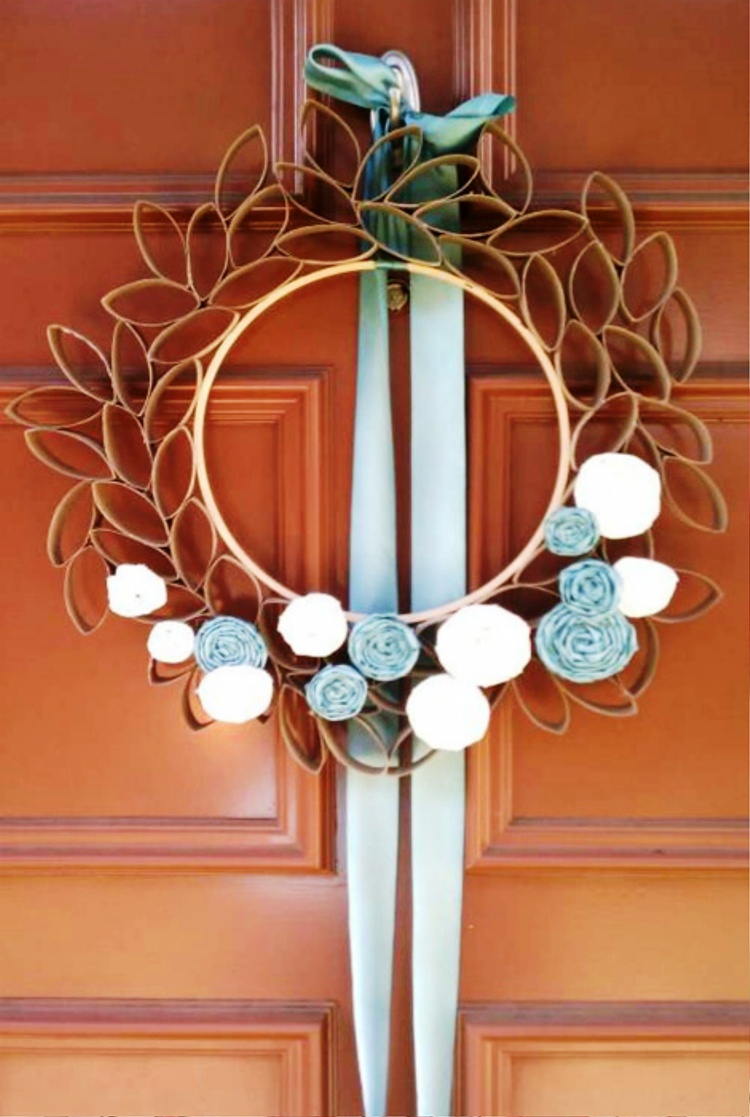 One more original and wonderful hand-made articles can be made from cardboard sleeves and this is a door wreath. It will not only decorate your front door, but it will also attract the attention of your guests.
10: Holder for wrapping paper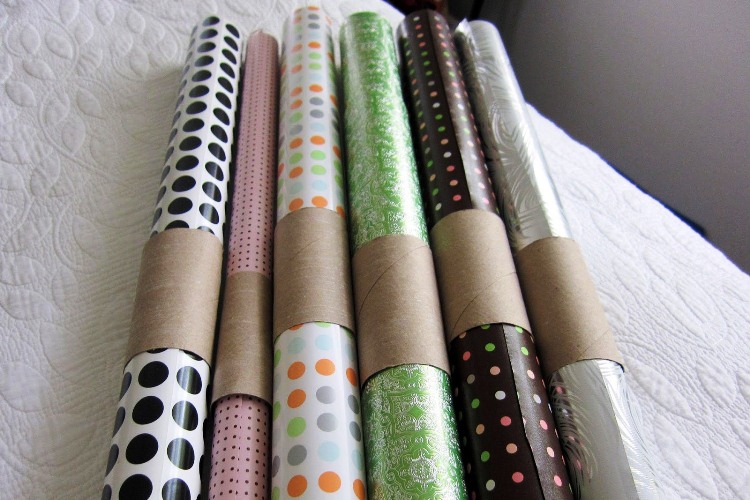 If you have printed a roll of wallpaper or wrapping paper and do not know how to prevent their deployment, then think about toilet sleeves, they will definitely help you in this.
11: Toy for the cat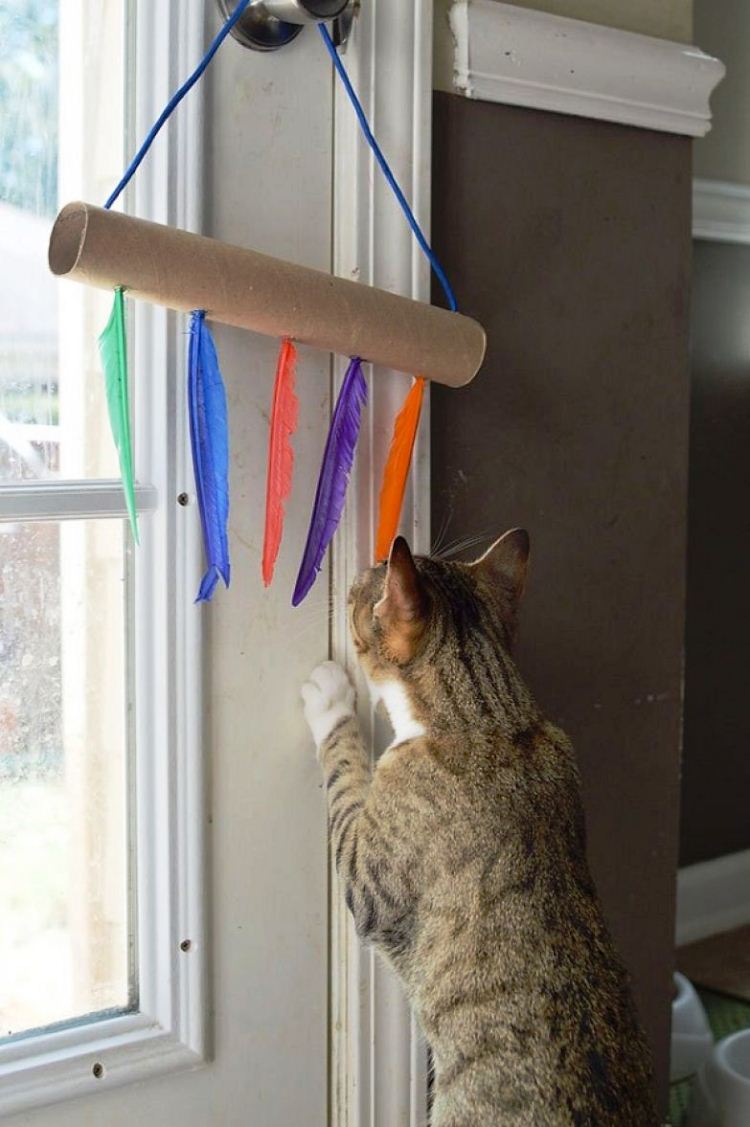 Such a funny toy will definitely interest the most curious inmates of the house.
12: Garland of Sleeves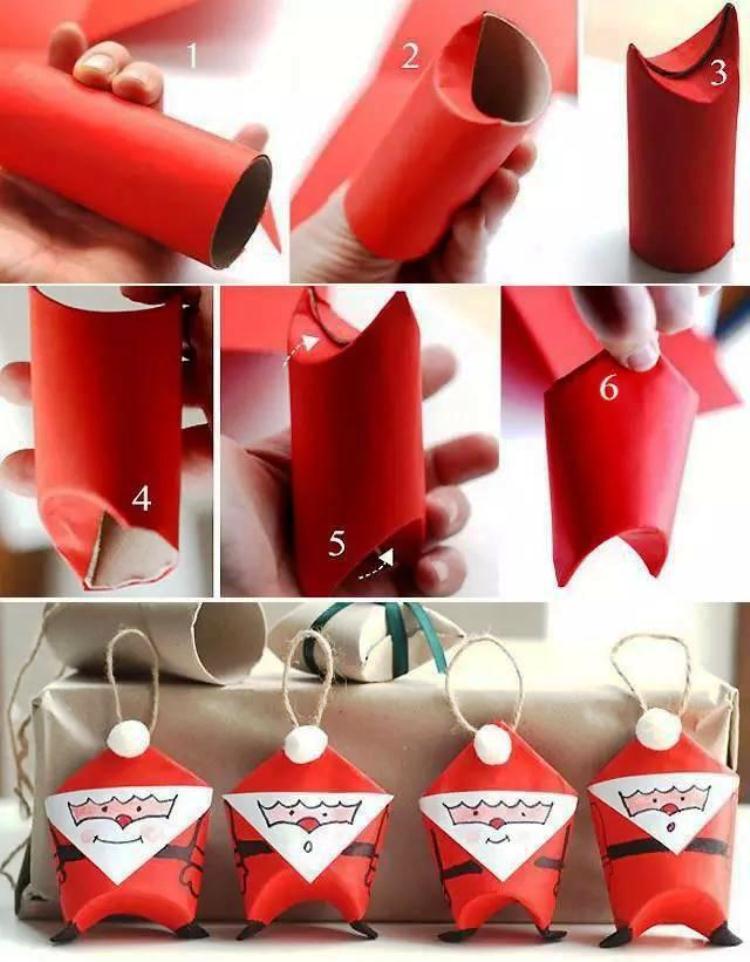 If you are looking for an original garland on the tree, then you can make it yourself from a cardboard sleeve.
Read More