To enjoy designer decorations, you do not need to spend a lot of money. Just show some creativity and use a few unnecessary things. Remaking old things not only protects the environment from excess garbage, but also develops creative thinking. Handmade accessories are much more pleasant than those that are bought in the store and give the interior a unique character.
This is also a great way to keep the furniture that has seen the best of times, with which it is a pity to part. After all, the old piano can be used as a desk, and a wheel from a bicycle can become an original frame for photographs.
The idea of ​​redesign does not give any restrictions, so you can safely give vent to your imagination and realize the most unexpected ideas. If you have no ideas, do not be upset! ArtsyCraftsyDad offers you the 12 best crafts from old things.
1: Armchair from an old suitcase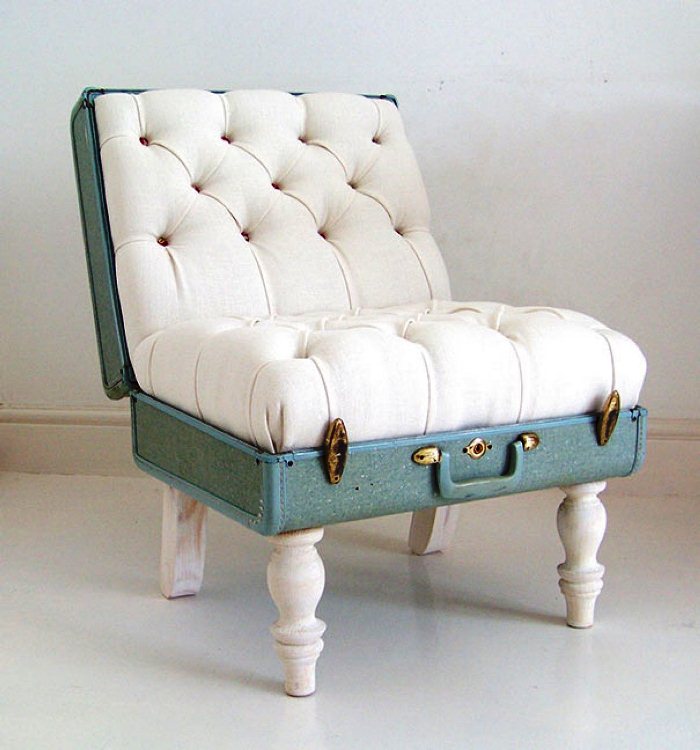 To remake the old suitcase in an elegant retro chair will take a lot of effort. But, of course, it's worth it. Looks simply amazing.
2: Picture frame from old doors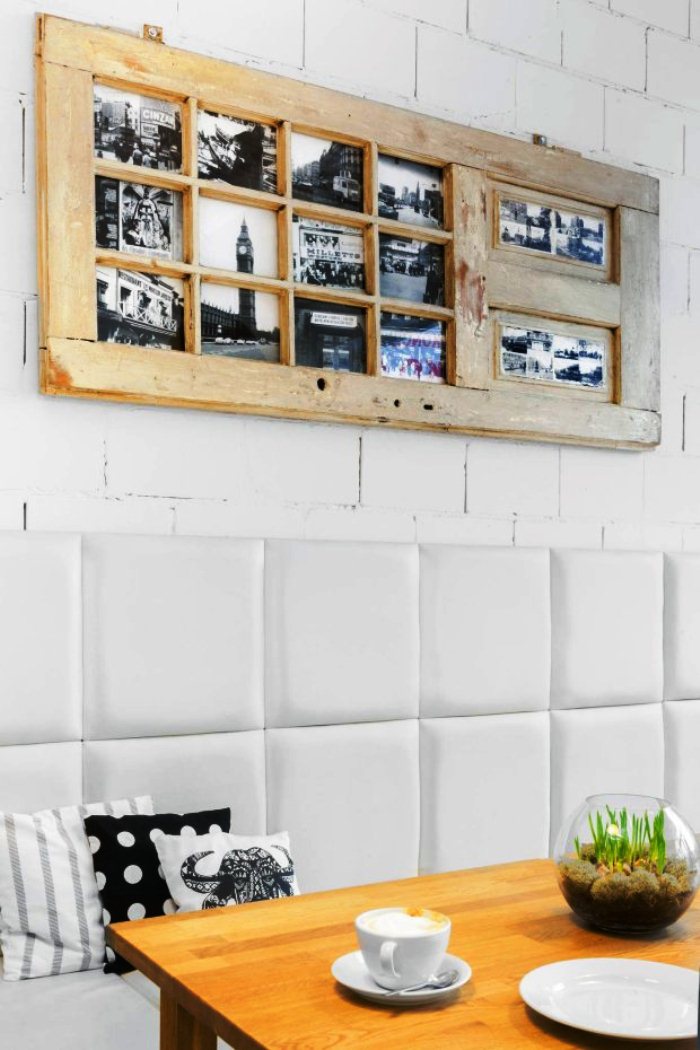 Do not know where to put your photos? To do this, use the old door. After grinding and repainting, they will become an original decoration. You can make holes in them for photos or simply paste them.
3: Sofa from an old bath
Remember Holly's sofa from "Breakfast at Tiffany's"? You can do the same yourself. It is enough to cut out the front part of the old bath, polish the sharp edges and paint it in any color. To "sofa" was comfortable, put a mattress and soft pillows on it.
4: Table from an old grand piano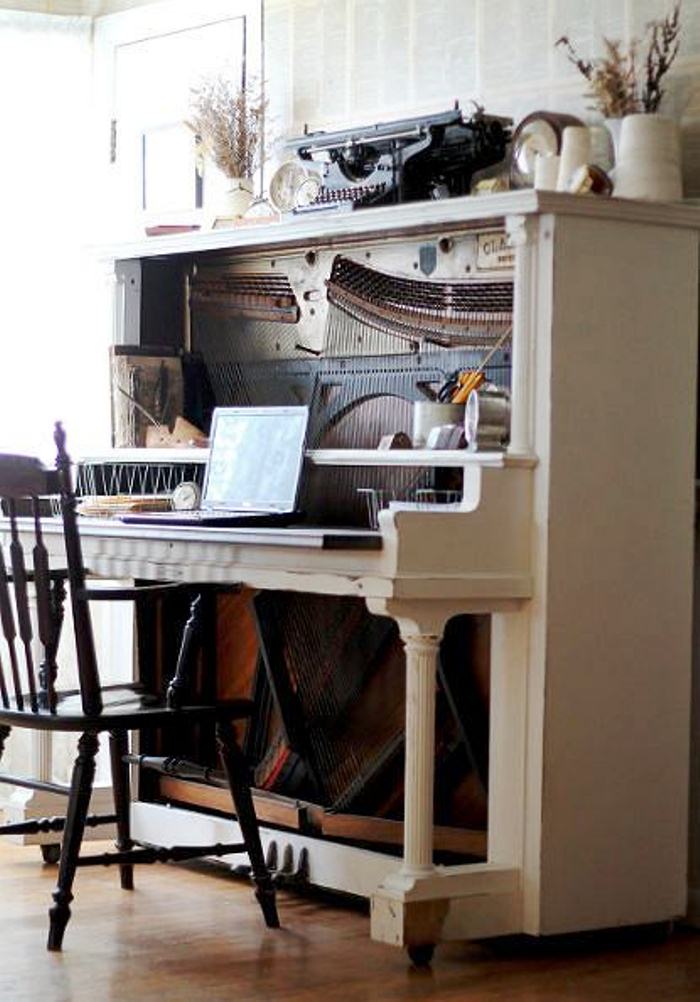 If you have a love for the old piano, do not rush to throw it away. It can be successfully used as a stylish desktop. It is enough to remove the keys and replace them with a table top.
5: Lamp from the old globe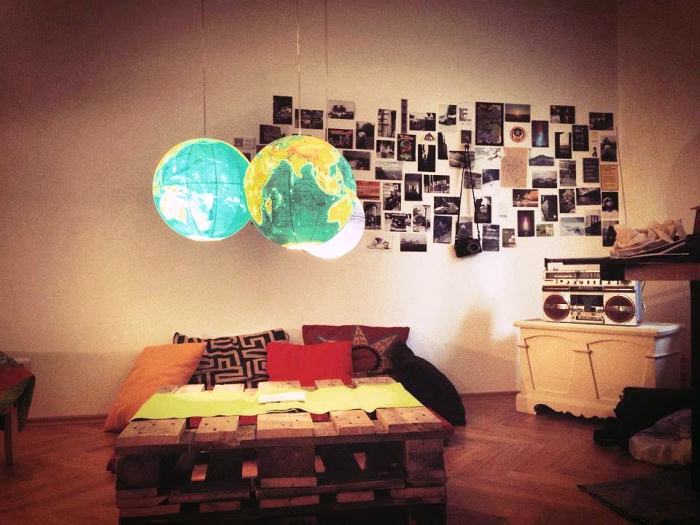 Turn your old globe into a designer lamp. To do this, cut the holes in it, put the light bulb inside and attach the cord. You can also make small holes around individual continents. Thanks to this, borders will be highlighted.
6: Toothbrush holder from a child's toy
An old toy can become a ridiculous toothbrush holder. Just drill holes in it. This addition to the bathroom is sure to please your children.
7: Candlestick made of disposable spoons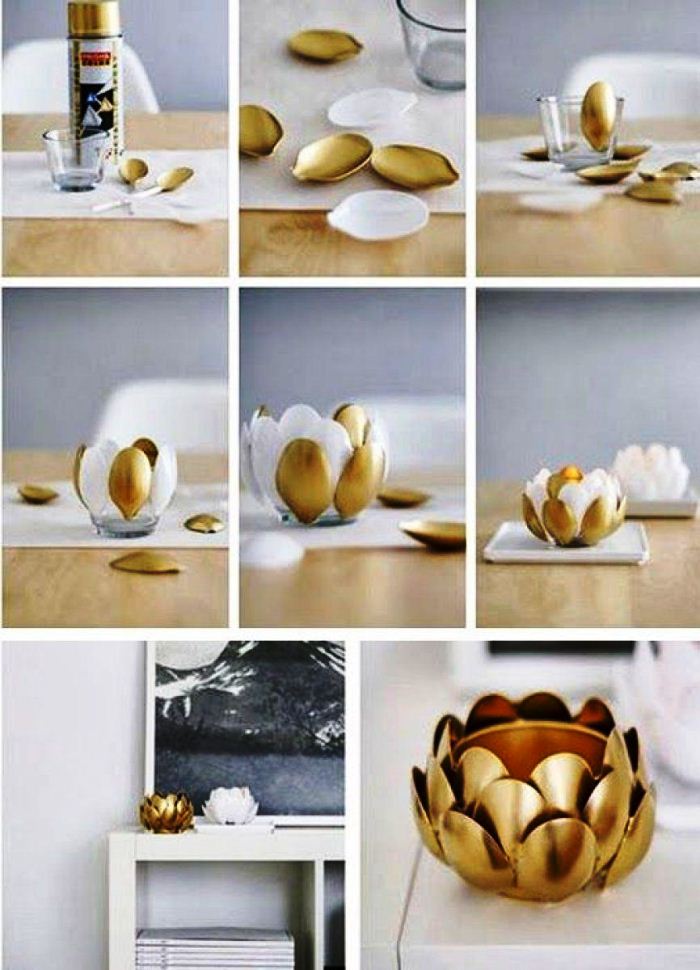 A unique candlestick can be made from disposable spoons. Simply glue them and color them in your favorite color.
8: Photo frame from a bicycle wheel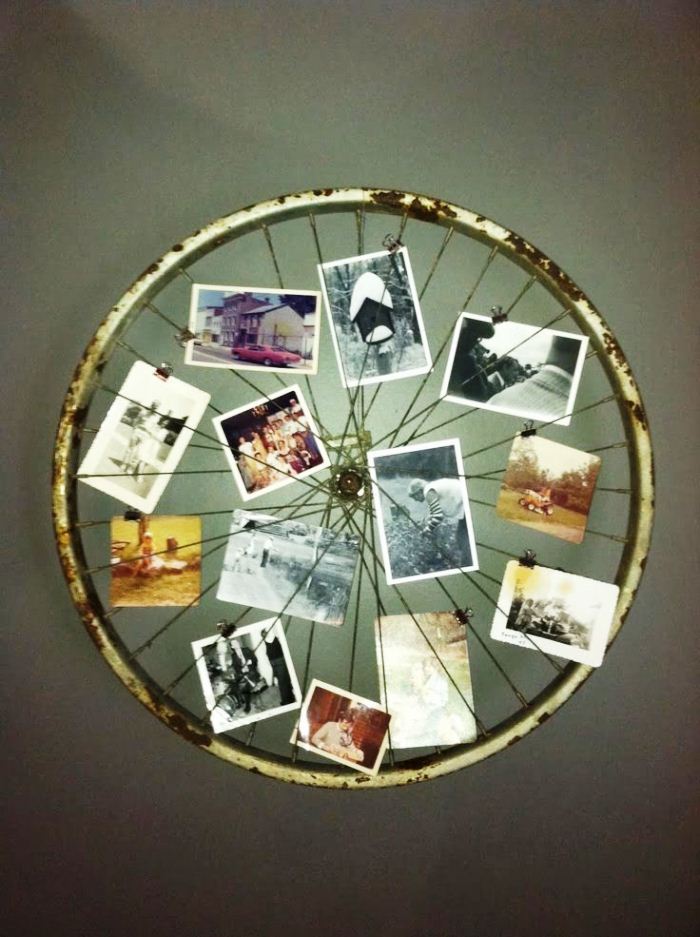 The idea for lovers of two wheels. The old wheel from the bike can be used as a stylish frame for photos.
9: Table of old doors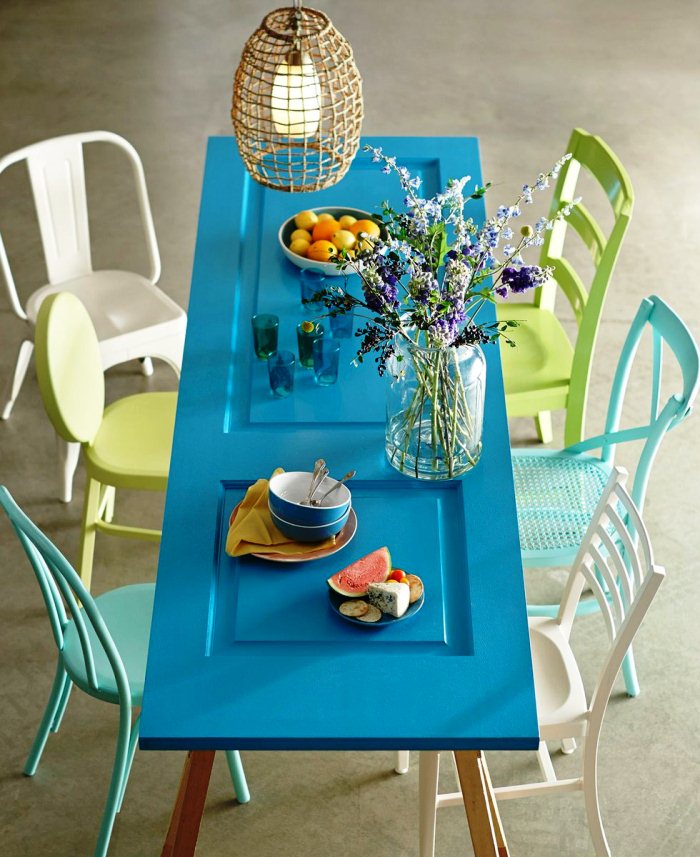 Another original piece of art from old doors – kitchen table. It is enough to attach the legs to them.
10: Garden swing from skateboard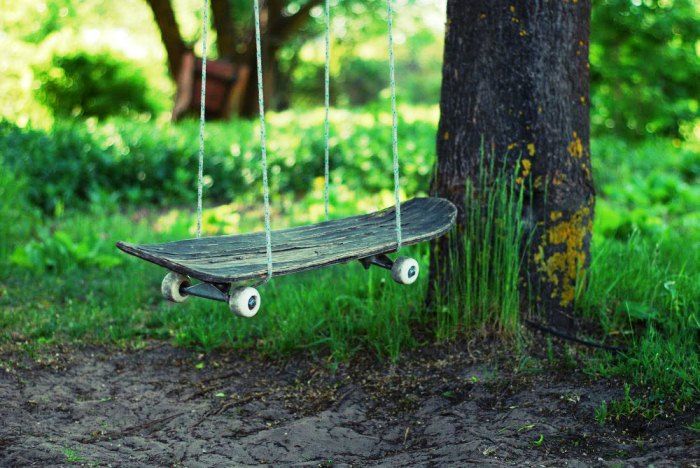 Old skateboard can easily turn into a garden swing. You just need a rope and a suitable place to hang it.
11: Shelves from stairs
Shelves from the stairs is a hit in the interior. To get the effect, as in the photo, hang them upside down. Between the steps add shelves.
12: Hanging vases from old light bulbs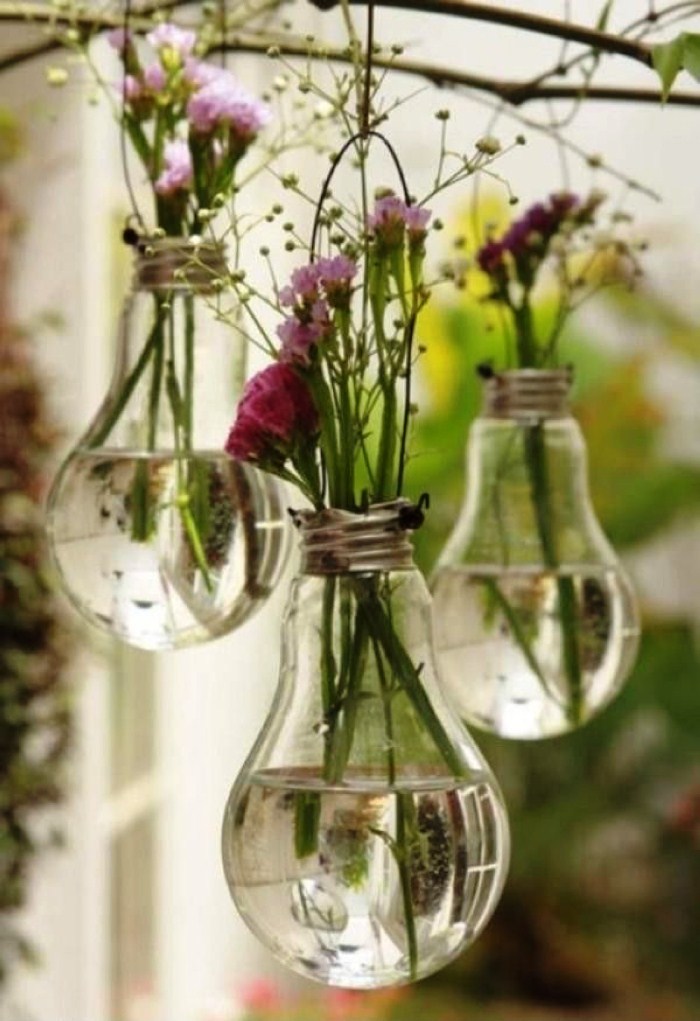 Old lamps can be used as suspended vases. This requires pliers and screwdrivers, which will facilitate the removal of internal elements of the lamp. In addition to the tools, a lace will be needed, thanks to which the vases will create an original hanging ornament.
Read More