My favorite craft projects are those that take something mundane, utilitarian or used up and transform it into something beautiful. Well, my friends, it doesn't get much more ordinary than popsicle sticks. I'm guessing most of us haven't given them much thought since about third grade. But that is going to change today with these DIY honeycomb shelves.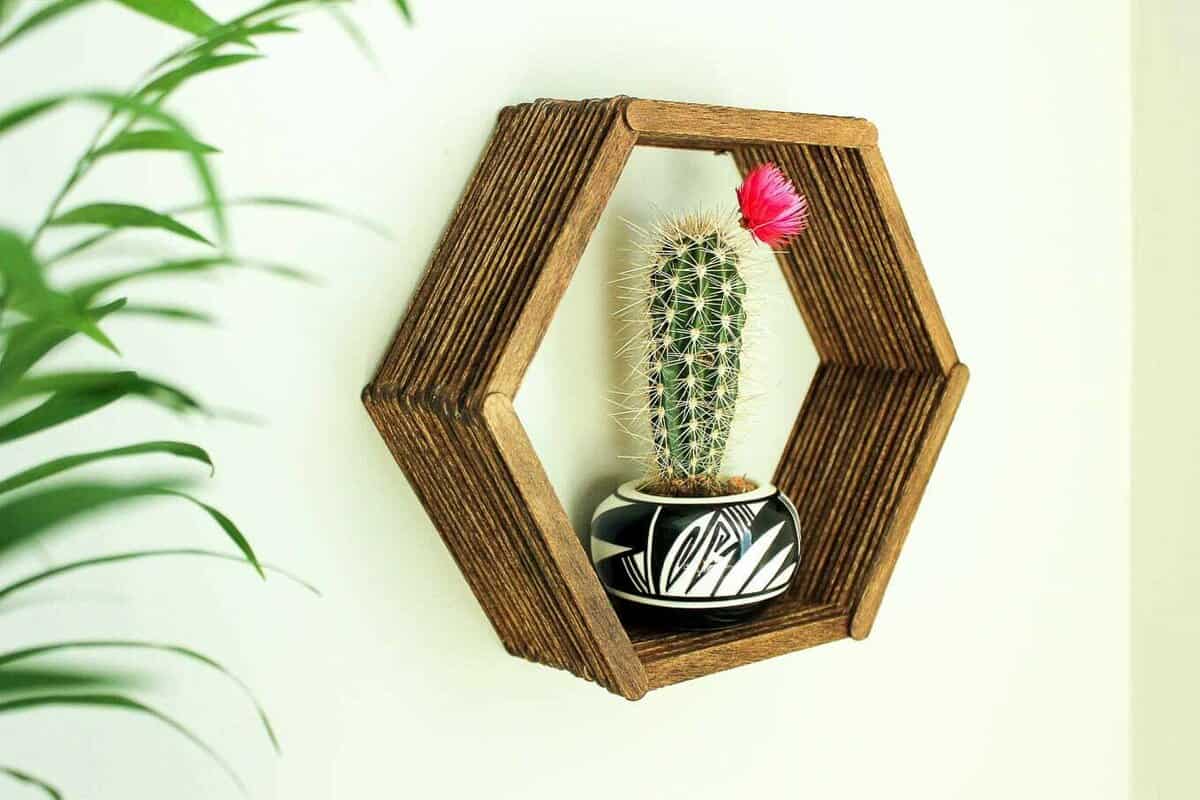 STEPS
1. First, create the base of your shelf using six popsicle sticks and the template (linked on video page). Using the guide will ensure all your angles are even.
2. Place three sticks along every other side of the hexagon.
3. Next place last three sticks on top of your first layer and secure with glue.
4. Continue same process around the perimeter with your sticks or until you reach your desired depth.
5. Finish with walnut stain. Start by applying a generous coat to the top of your shelf. Continue around the sides and apply until you've reached your desired shade.
6. Let dry for a few hours before hanging.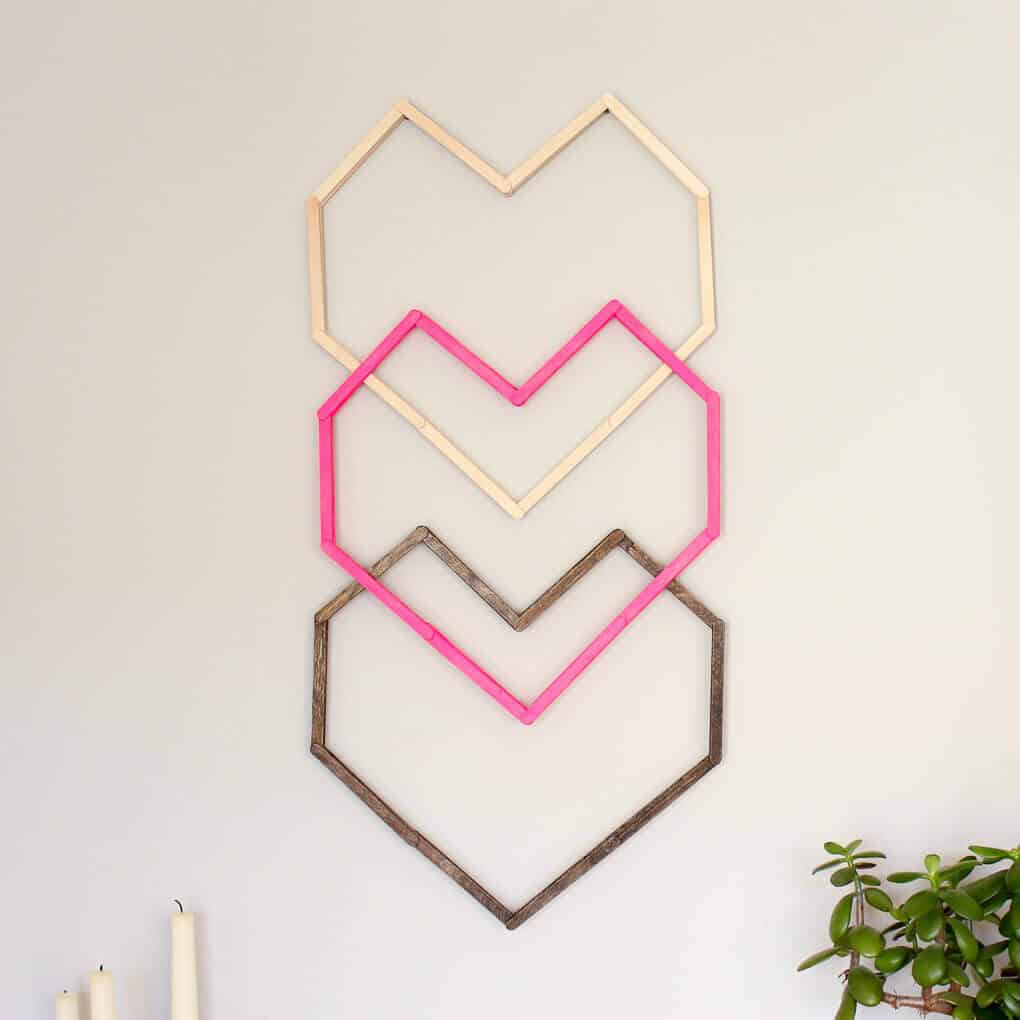 Read More