The art of Kanzashi allows creating voluminous flower compositions of amazing beauty and any color combinations. The most used material for kanzashi is silk ribbons.
Chrysanthemum – the flower is magnificent and bright, because it attracts attention and is an alluring goal for the amateurs to make floral accessories.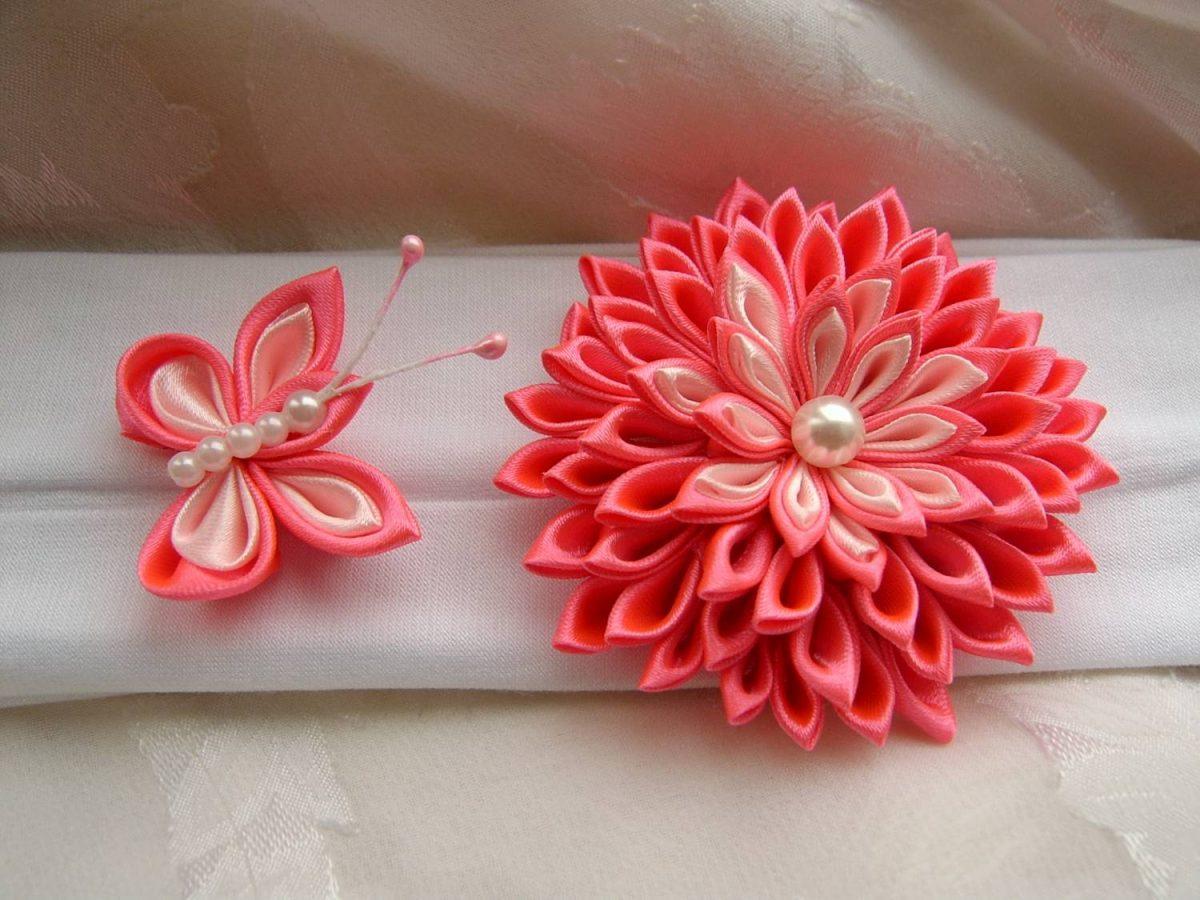 Basics of manufacture and materials
The basis of manufacturing is the formation of layers from individual petals. Therefore, in addition to the ribbon of the selected color or colors, if a multi-color option is chosen, you will need a base for attaching the petals.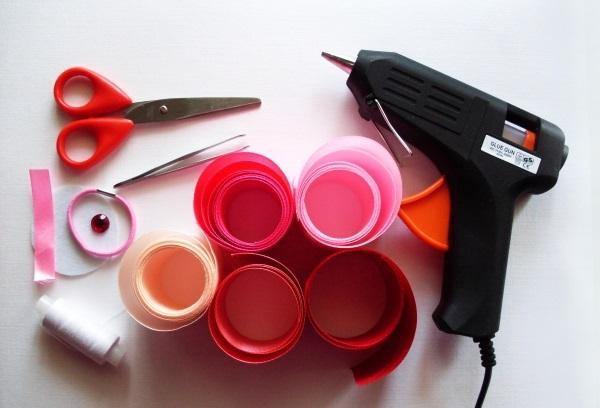 To make chrysanthemum you need:
colored silk ribbon;
sharp scissors;
a candle, a soldering iron or a lighter;
glue gun or tube with glue;
cardboard or specialized blank for the substrate.
The base is covered with fabric in the tone of the future chrysanthemum and on the finished product it is not visible.
Blunt scissors tear the tape, crumple it, spoil the edge. Melting of the tape is used to make the shape of the petal. A soldering iron conducts one line, which connects the edges to the desired shape. The lighter is convenient for several operations. The candle allows you to process a large number of petals without burning your hands, and is an optimal tool, especially for beginners.
Phased Chrysanthemum Kanzashi
Before you start, you need to determine the shape of the petal. The main variants of formation:
A sharp edge is created by folding;
the edge is created by folding and soldering;
wavy chrysanthemum is formed from petals with singed and curved along the hot edges.
We cut the tape into pieces 4-5 cm in length and 2-2.5 cm in width. Depending on the type of petal, we cut and burn, or add and seal. The lower part of the petal is folded from the sides to the center. The width near the core should be 1.5-2 times smaller than the widest part.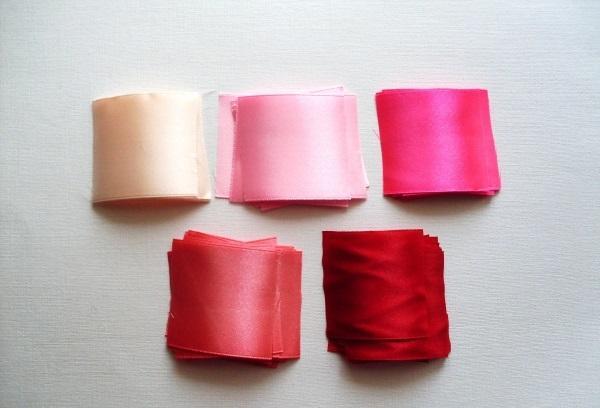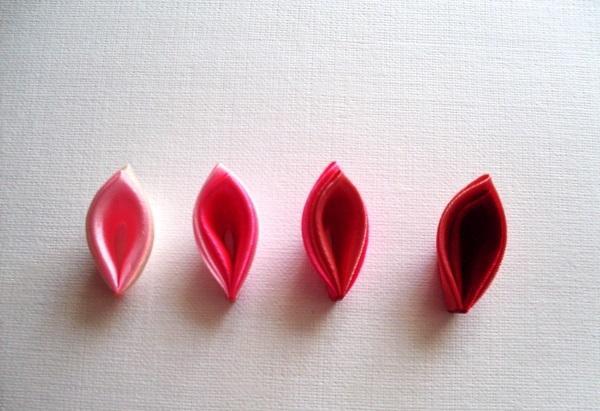 The number of necessary Kanzashi petals depends on their width and the number of levels of chrysanthemum. On the base by the very edge of the paste on the petals, forming the first row. Each successive row is shifted to the center of the chrysanthemum.
If the chrysanthemum should have the shape of a hemisphere, the last petals should be glued together and inserted neatly into the free space with whole bundles. If the top of the Kanzashi is flat, we cover it with large beads. Beads can be one or more, the color is better to pick up not too different, but noticeable against the background of the petals.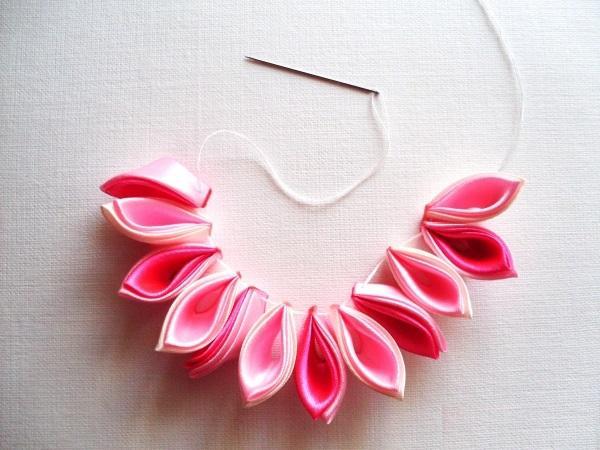 The base can be mounted on a barrette, purse, elastic and anywhere else.
The beauty of the created flower will not allow to stop on creation of only one work of Kanzashi.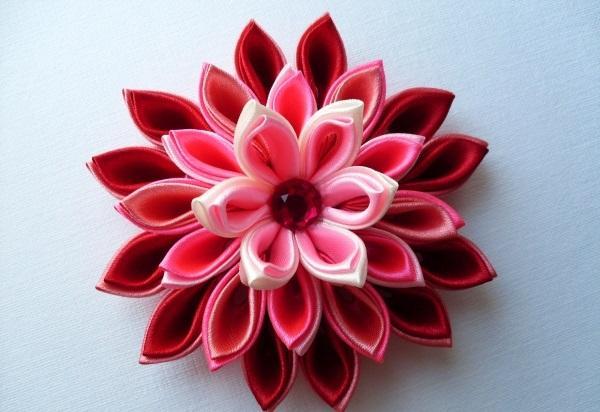 Video: Learning to make chrysanthemums of Kanzashi
https://youtu.be/RzpsxCIQhlM
You'll also like: